Indoor "Pisolo" Suspension Lamp
Settenani SE686N6 Indoor "Pisolo" Suspension Lamp Dove grey concrete, Ceiling cup: Matt white metal
Karman
Out of stock
00031280
Seven shapes, seven different characters completely in concrete like dwarfs that may decorate our gardens. BIANCALUCE integrates that collection with its skirt in metallic thread conveying to the remaining concrete body a surreal lightness. Eight elements to be combined as you like to shed light on your own fairy tale.

Karman Settenani SE686N6 Indoor "Pisolo" Suspension Lamp, D230w x 200h mm, Frame Dove Grey Concrete, Ceiling Cup in Matt White Metal, Without Bulb
Brand: Karman
Brand Origin: Italy
Collection: Settenani
Designer: Matteo Ugolini
Designer Year: 2014
Cololur: Grey
Finish: Dove grey concrete, Ceiling cup: Matt white metal
Remarks: Without light bulb 1x18W Max E26 LED
SKU: 00031280
Dimension: D230w x 200h mm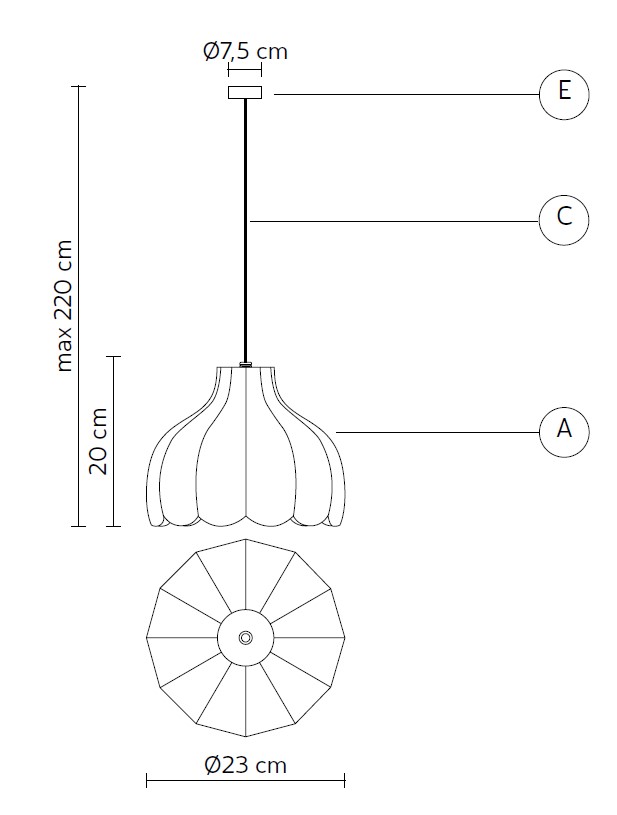 ...