Armchair
Le Bambole '07 LB1 Armchair Fabric Bormio 444
B&B Italia
Out of stock
00085168
Icon of modern design, one of the most effective expressions of Made in Italy that combines research and creative flair, Le Bambole has provided a very personal answer to the theme of seats, which issue from a single block that contains, as if 'sculptured' into a single material, backrest, seat and armrest. Comfortable shapes without stiff supports in which traditional elements merge into one as established by the designer who wanted to reproduce "a living body, pleasant to touch and embrace, soft and safe".

B&B Italia Le Bambole'07 LB1 Armchair, 1160w x 890d x 740h mm, Fabric Bormio 444, Discontinued
Brand: B&B Italia
Brand Origin: Italy
Collection: Le Bambole '07
Designer: Mario Bellini
Designer Year: 2007
Cololur: Fabric: 444 Bormio Emerald Fabric In Green
Finish: Fabric Bormio 444
Remarks: save url
SKU: 00085168
Dimension: 1160w x 890d x 740h mm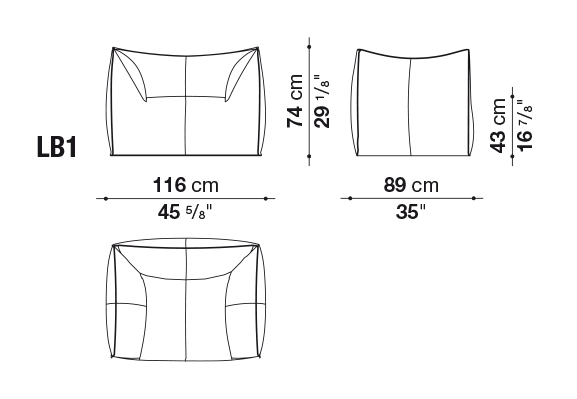 ...